How to find Transactions in QuickBooks Online after they are Imported with Autymate | Transactions Follow
After you are notified of a successful data import into QuickBooks Online with Autymate | Transactions, you might want to review your imported items back in QuickBooks.


How to Review Data Imported with Autymate | Transactions using QuickBooks Audit Logs

You can observe the latest series of imported transactions immediately within Quickbooks Online by navigating to the QuickBooks Online homepage, selecting the cog icon in the upper right corner of the screen, and selecting Audit Logs under the Tools category in the popup window.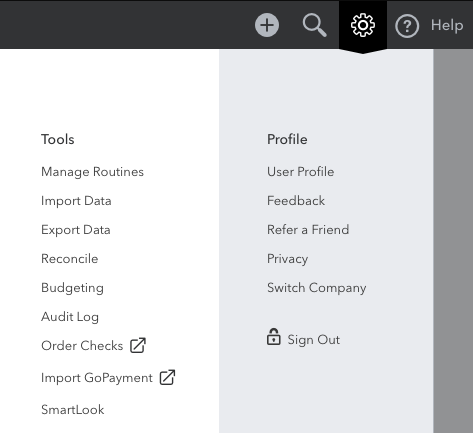 You will be able to see all transaction events and the date in which they took place in the subsequently shown table. Select an event to observe that your data was imported to your satisfaction.
How to Review Imported Data using Review / Validation Menu in Autymate | Transactions
You can also use the side menu to select the Review / Validation screen. Here you can view your existing imports and ensure that everything is set up as you desire.